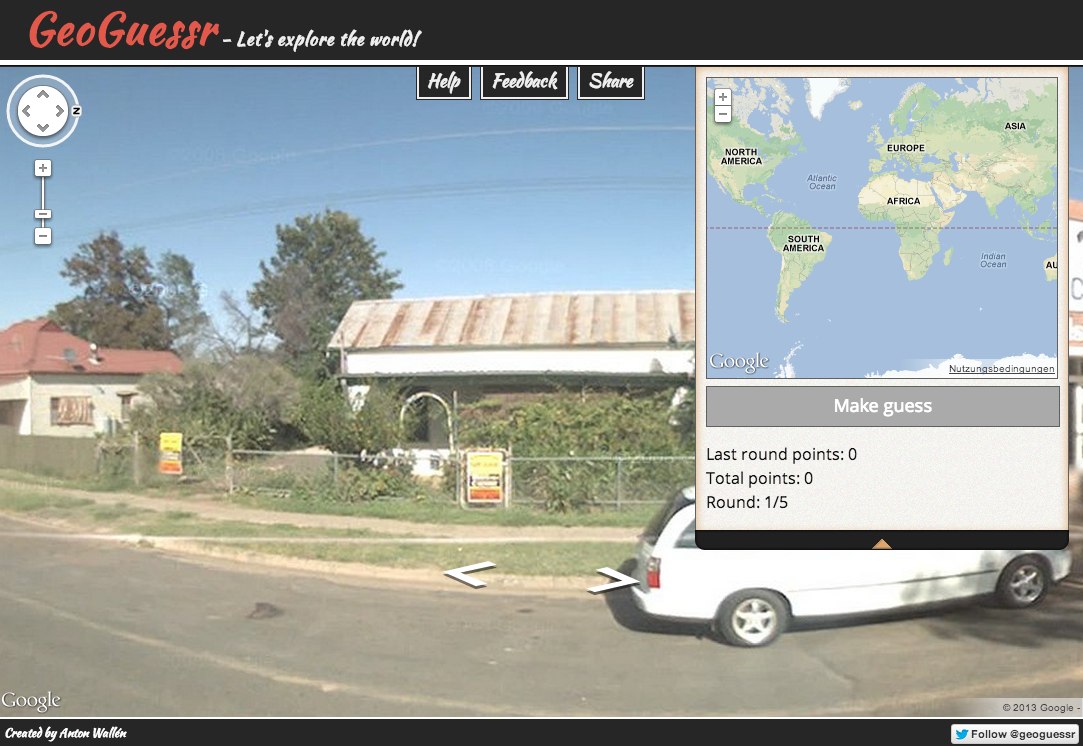 11415 Punkte! Das soll mir erst mal einer nachmachen!
Bei GeoGuessr könnt ihr versuchen an Hand von Google Streetview Aufnahmen zu erraten, wo auf dieser Welt das foto aufgenommen wurde. Je näher ihr dran seid, desto mehr Punkte gibt es. Einfaches Prinzip, großer Spaß!
GeoGuessr is a geography game which takes you on a journey around the world and challenges your ability to recognize your surroundings.